In recent years, online shopping has revolutionized the way people buy products and accessories, and Pakistan is no exception. One of the trending fashion items that have gained immense popularity in the online marketplace is bracelets. With a wide range of styles, designs, and materials available, bracelet online shopping in Pakistan has become a convenient choice for fashion-conscious individuals. This article delves into the world of online shopping for bracelets by J.S Jewellerystore.pk, exploring the latest trends, popular designs, benefits, and top tips for making the best purchase decisions.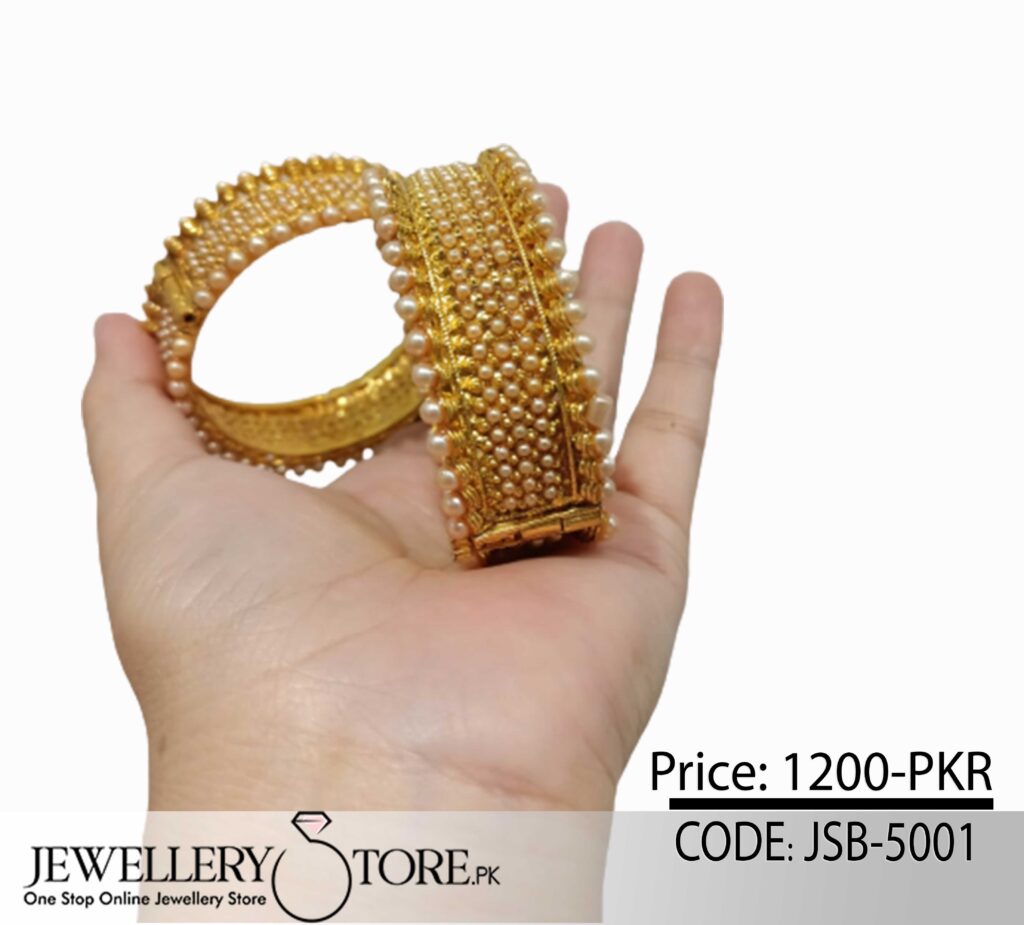 The Growing Trend of Bracelet Online Shopping
Embracing the Digital Era
The rise of e-commerce platforms in Pakistan has allowed consumers to explore an extensive selection of bracelets from the comfort of their homes. Online stores like Jewellerystore.pk offer convenience, variety, and easy access to numerous brands, making it a popular choice for bracelet shopping.
A Diverse Range of Styles
From Jewellerystore.pk you can select delicate and dainty bracelets to bold and statement pieces, the online marketplace offers a diverse range of styles to cater to different preferences and occasions. Whether it's a classic silver bangle or a trendy leather cuff, shoppers can find the perfect bracelet to complement their outfits.
Accessibility and Convenience
Gone are the days when people had to visit multiple physical stores to find their desired bracelet. With just a few clicks at Jewellerystore.pk, shoppers can browse through various types of bracelet, compare prices, read customer reviews, and make a well-informed purchase decision.
Top Benefits of Bracelet Online Shopping
1. Wide Range of Options
Online stores boast an extensive collection of bracelets, giving shoppers access to both local and international brands. This wide range of options ensures that every individual finds a bracelet that matches their personal style and preferences.
2. Convenience and Time-Saving
Online shopping eliminates the need for commuting, saving valuable time and effort. Consumers can explore the latest trends, order their favorite bracelet, and have it delivered to their doorstep, all with just a few clicks.
3. Affordability and Discounts
Online retailers often offer competitive prices and exclusive discounts, making it an economical choice for purchasing bracelets. Additionally, during festive seasons and sales events, shoppers can find attractive deals and save more on their purchases.
4. Customer Reviews and Ratings
Before making a purchase, customers can read reviews and ratings left by previous buyers. This transparency helps in understanding the product's quality and ensures a satisfactory shopping experience.
Tips for a Successful Bracelet Online Shopping Experience
1. Know Your Size
Before buying a bracelet online, it's crucial to know your wrist size to ensure a perfect fit. Most online stores provide sizing guides, which can be helpful in making the right choice.
2. Check the Material and Quality
Reading product descriptions and material specifications is essential to gauge the quality of the bracelet. This ensures that the accessory is durable and meets the buyer's expectations.
3. Look for Secure Payment Options
Always opt for secure payment gateways to safeguard your financial information during the checkout process. Reputable online stores offer various payment options, including cash on delivery, credit/debit cards, and digital wallets.
4. Read Return and Exchange Policies
Understanding the return and exchange policies of the online store is vital in case the purchased bracelet does not meet your expectations or has any defects.
Conclusion
Bracelet online shopping in Pakistan has become a popular and convenient way for individuals to keep up with the latest fashion trends and accessorize their outfits. With the vast array of options available, accessibility, and the added benefits of convenience and affordability, more and more people are embracing this digital shopping experience. By following the provided tips, shoppers can make well-informed decisions, ensuring a satisfying and delightful bracelet shopping experience.
FAQs About Bracelet Online Shopping in Pakistan
1. Is online bracelet shopping safe?
Yes, online bracelet shopping is generally safe, provided you choose reputable and trusted online stores. Always check for secure payment options and read customer reviews before making a purchase.
2. Can I return or exchange a bracelet bought online?
Most online stores have a return and exchange policy in place. However, it's essential to familiarize yourself with the specific terms and conditions of the store from which you are making the purchase.
3. How can I find my wrist size for bracelet shopping?
To find your wrist size, you can use a measuring tape or a piece of string to measure around your wrist. Make sure to leave some space for a comfortable fit.
4. Are there any discounts available for online bracelet shopping?
Yes, jewellerystore.pk offer discounts and promotional deals on bracelets, especially during festive seasons and sales events. Keep an eye out for such offers to save on your purchases.
5. Can I find customized bracelets online?
Yes, several online stores offer personalized and customized bracelet options like JewelleryStore.pk. You can choose the design, material, and even engraving as per your preferences.