The origin of Meenakari Jewellery
The colorful bohemian Jewellery of India is quite famous for its beautiful and intricate designs. Originating from Persia, Meenakari Jewellery was brought to India by the Mughals, and later, in the 16th century, Raja Maan Singh of Mewar, Rajasthan started displaying it for his portraits and Darbars. Meenakari Jewellery became an instant hit not only because of its royal look and grandeur, but it also became a source of attraction amongst the foreign tourists frequently visiting the beautiful palaces of Rajasthan. Handmade by the talented and hardworking craftsmen from Lahore, this design is still in vogue, even after so many centuries.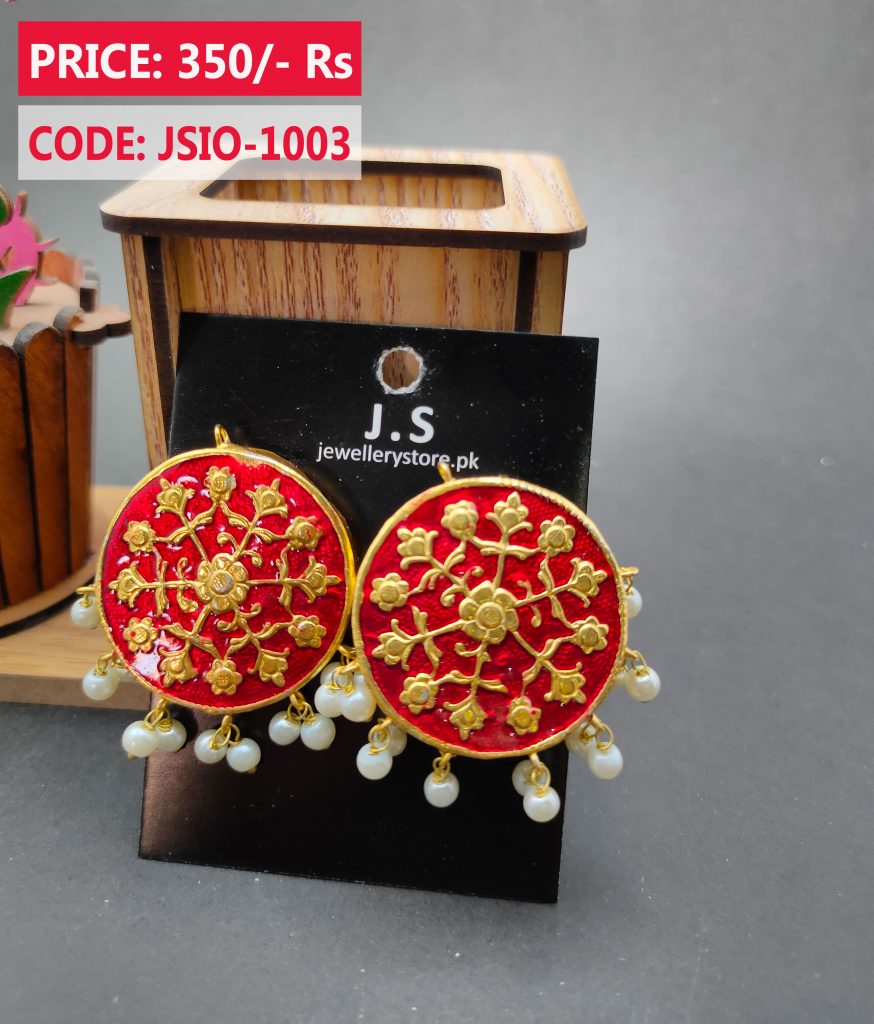 It is considered quite unique amongst other forms of traditional Jewellery in the Sub-continent. Colorful stones of different types are embedded on molten colorful glass and the intricate borders and designs are made of gold, silver, or Kundan to make this extraordinarily beautiful Meenakari Jewellery.
Bahawalpur, the city of Kundan Jewellery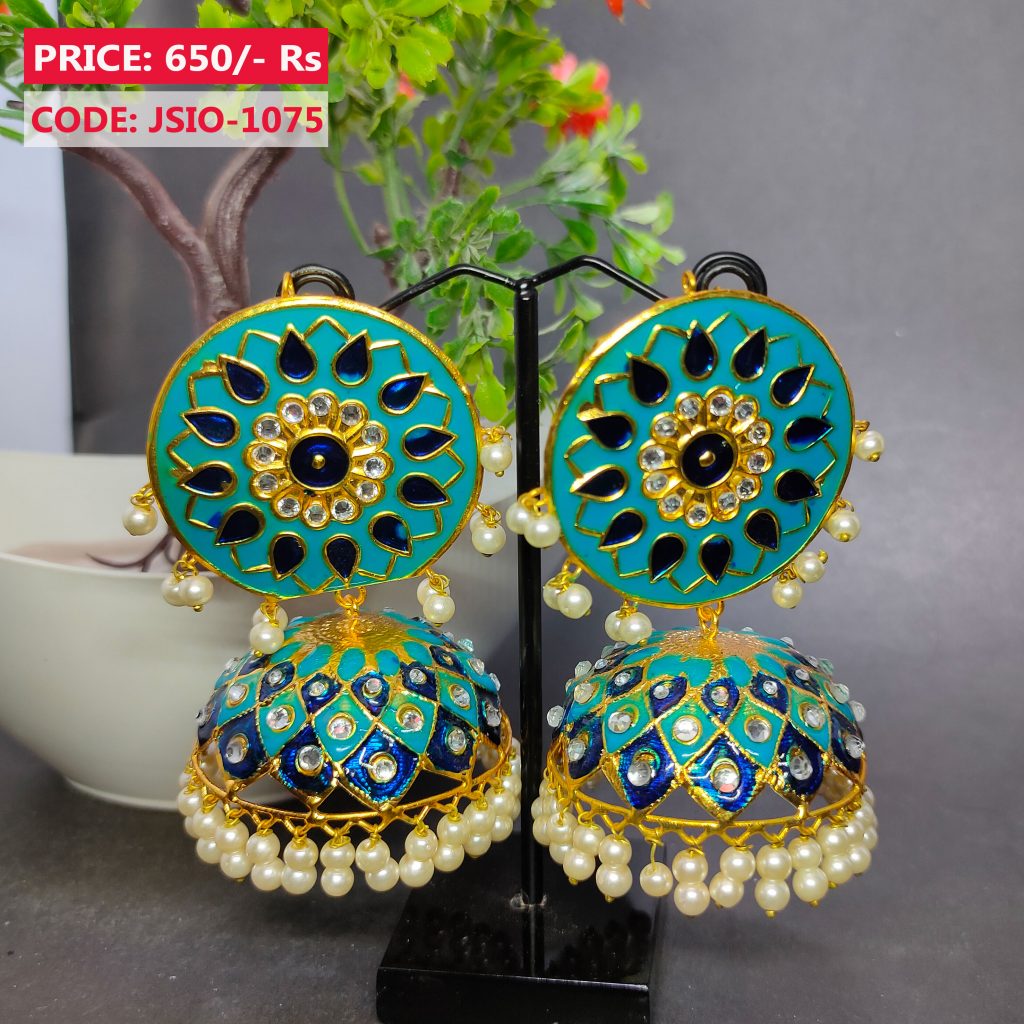 In Pakistan, Bahawalpur is considered as the 'hub of Kundan' Jewellery. Fancy Kundan designs, handmade Meenakari Jewellery that caters to all economic social classes are famous and provide brilliance and radiance to brides on their wedding functions and other people for special occasions.
Kundan is a type of traditional gemstone Jewellery which involves a gem set with a gold foil between the stones and its mount, usually for necklaces, earrings, and all other forms of ornaments. The word 'Kundan' means a highly refined, molten gold.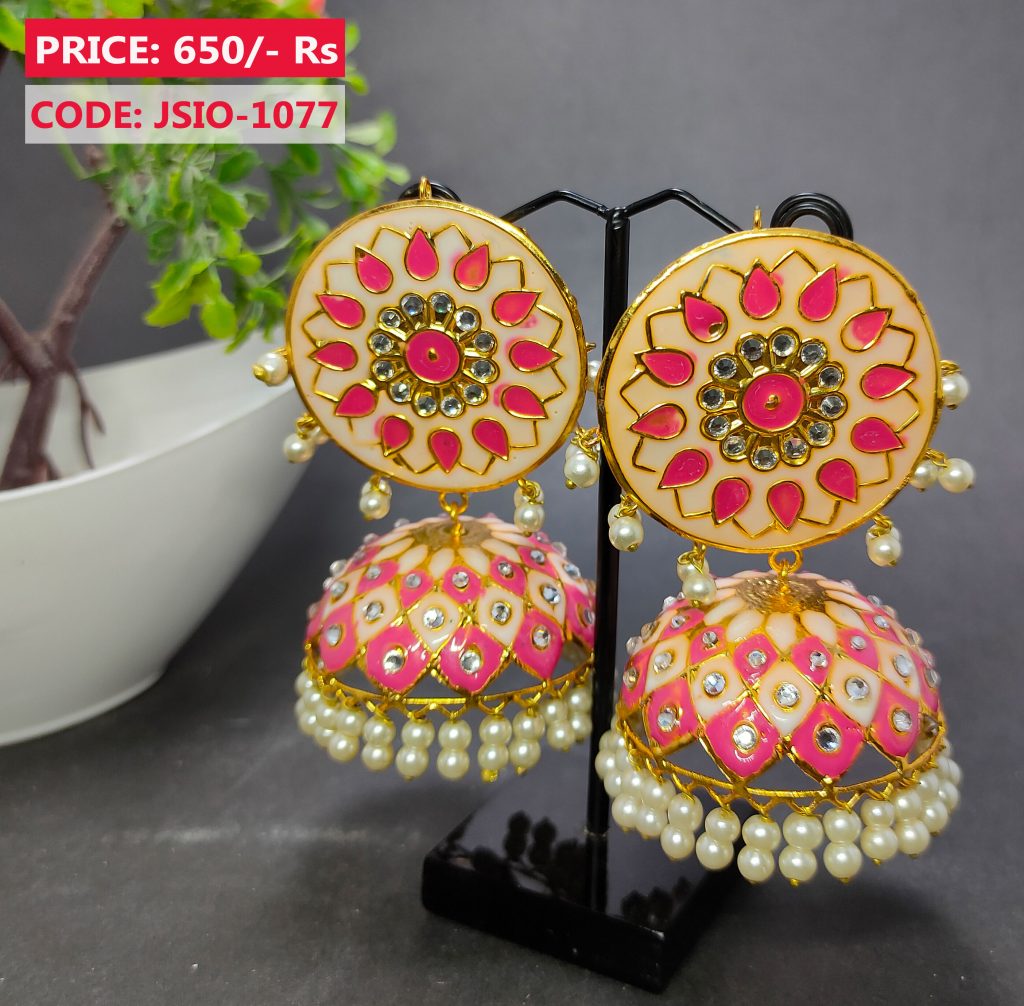 The art behind the craft of Meenakari Jewellery
Back in the old days, Meenakari Jewellery was crafted with crushed and molten precious stones that were used for the coloring procedure, designed in gold or silver for the royals, and colorful silica/glass powder was used for less expensive designs for the locals.
Even now, glass enameling of Meenakari Jewellery is pretty much in demand because of its brilliant sheen as well as cheaper prices.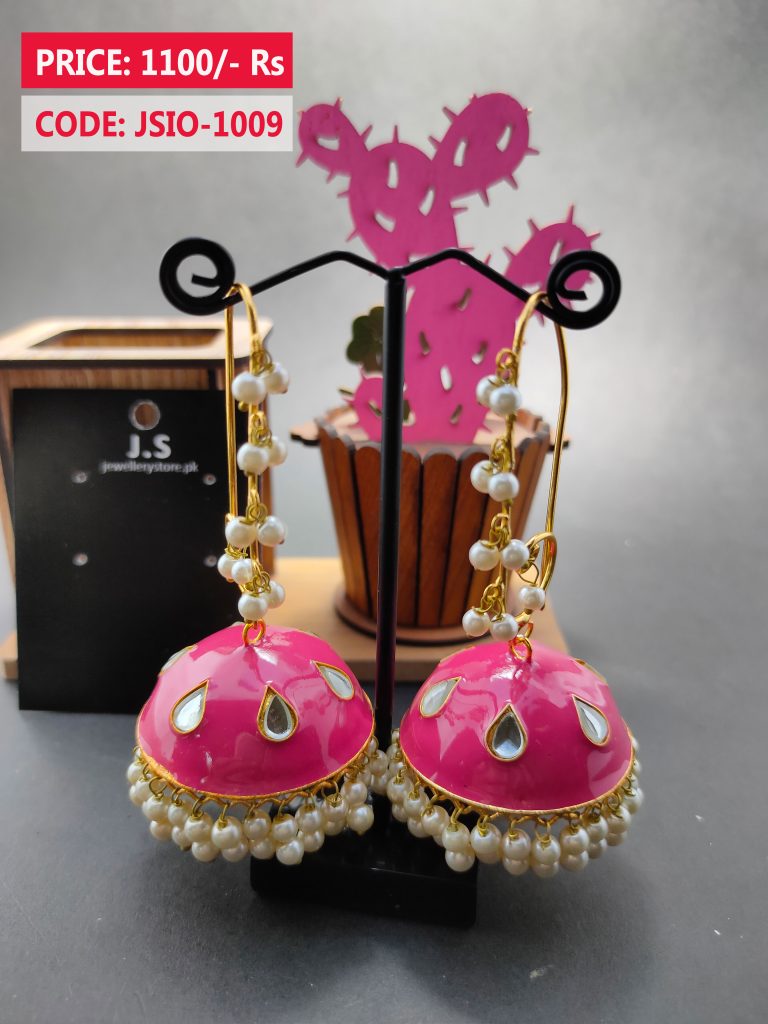 Different Styles of the Handmade Kundan Meenakari Jewellery from Bahawalpur
Handmade Kundan Meenakari Jewellery in Bahawalpur is designed in two styles: one in which a single color of enamel is used for the entire design, and another style in which five colors are used to craft one set of Meenakari Jewellery. The five colors that are mostly used include powder blue, pearl white, blood red, ink blue, and forest or emerald green. Vibrant precious or semi-precious stones or glass powder in all these shades are then intricated with fancy Kundan embellishments.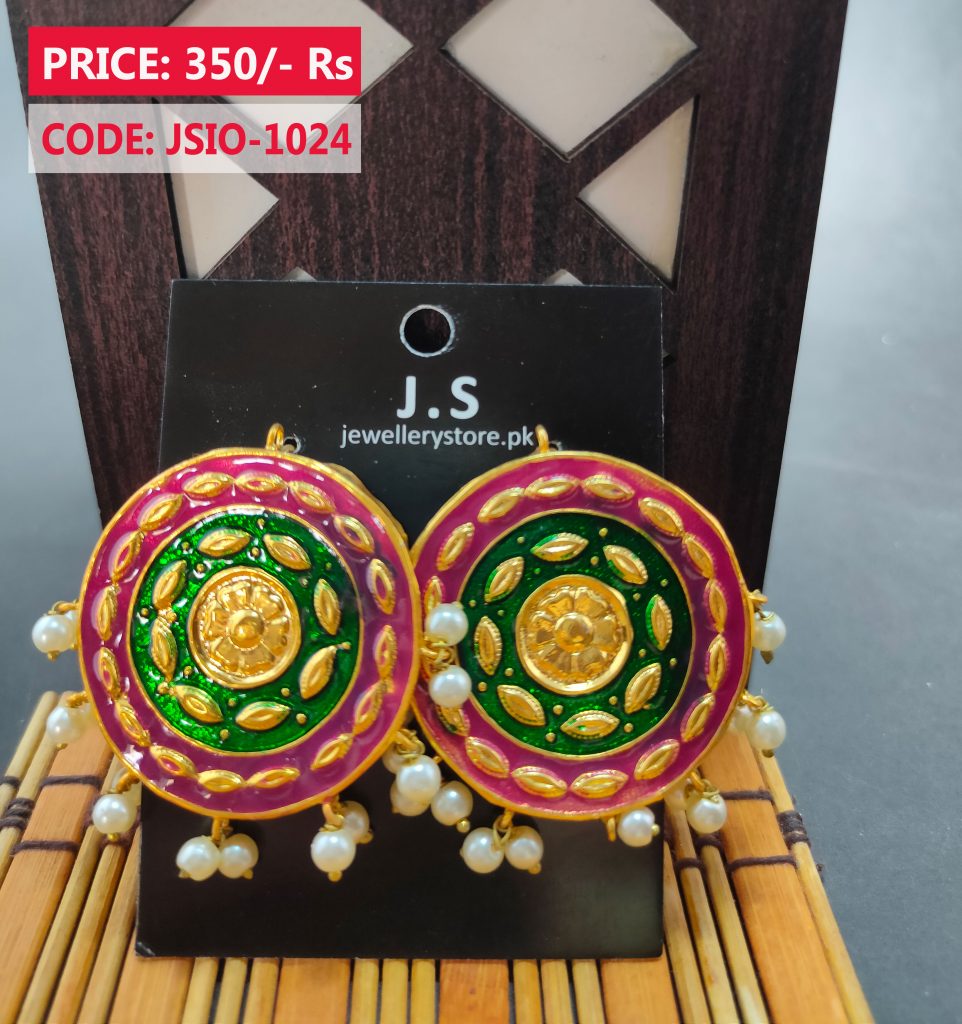 Some common designs for Meenakari Kundan Jewellery which is handmade in Bahawalpur include beautiful earrings in the shape of moon, called 'Chaand Baali,', dangling earrings called 'Jhumki,' 'Aarsi oversized ring,' Mughal style ornament for the upper arm, Bridal bangles, rings for hands and feet, the evergreen 'Aad' necklace, Hand floral shaped ornament which is famously called the 'Haath Phool,' and the royal Queen's necklace, more commonly called the 'Raani Haar.'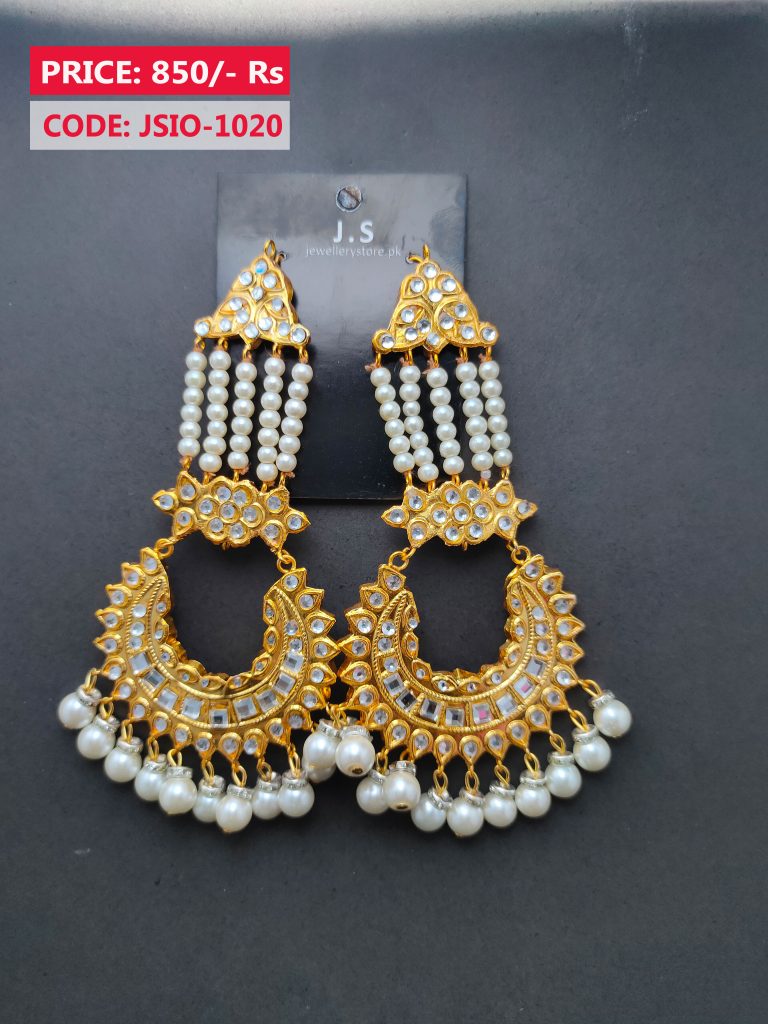 A special design that is very popular amongst the brides of Punjab and other cities, is the Pink 'Gulabi' Meena style. It consists of baby pink enameling with pearl white glass powder intricated with gold, silver, or Kundan embellishments.
A little touch of the Mughals, a little touch of Persia, and a little touch of India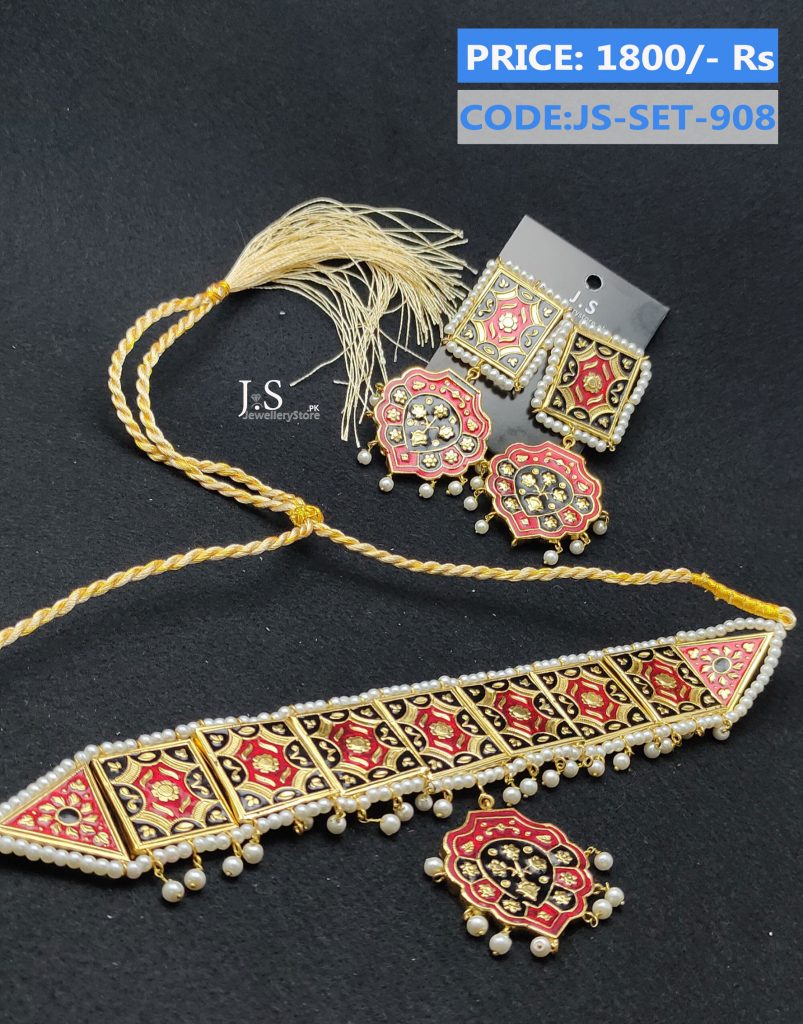 Meenakari earrings and other ornaments have different patterns, like peacock motifs, Mughal floral designs, flowers, leaves, paisley twists, and twirling designs, even figurines. The influence of Mughal architecture is pretty strong on the designs and patterns.
An all-in-one package- beautiful, unique, and cost-effective!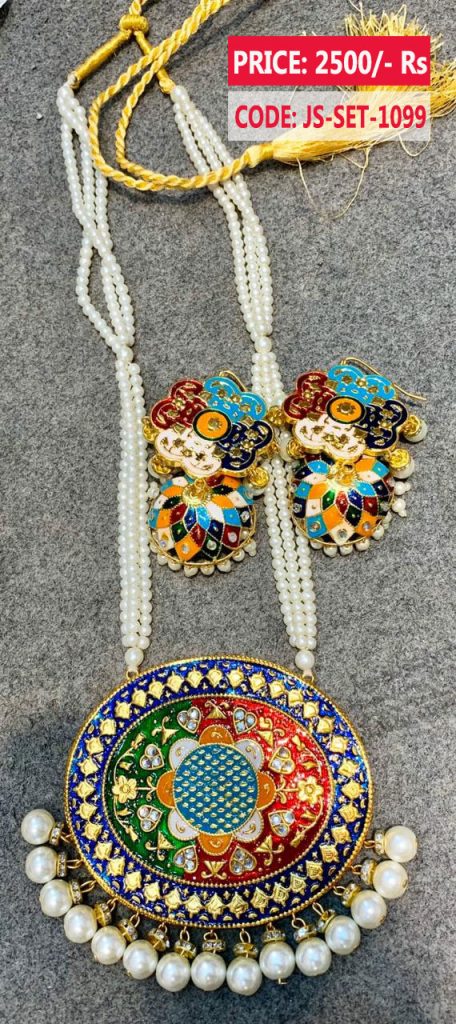 The material used for enameling determines how costly Meenakari Jewellery is. Design in gold enamel is the most expensive, while one done in silica/glass powder is less expensive. Kundan Jewellery of Bahawalpur is not overly expensive, however, if the design is very delicate and intricate and if it is all handmade Jewellery, then the prices go a little high. Also, the types of stones used in the design affect the cost. The end product's polishing and finished look determine the class of work done in the crafting of the overall Jewellery, and Bahawalpur is very famous for producing high quality of handmade Meenakari Kundan Jewellery.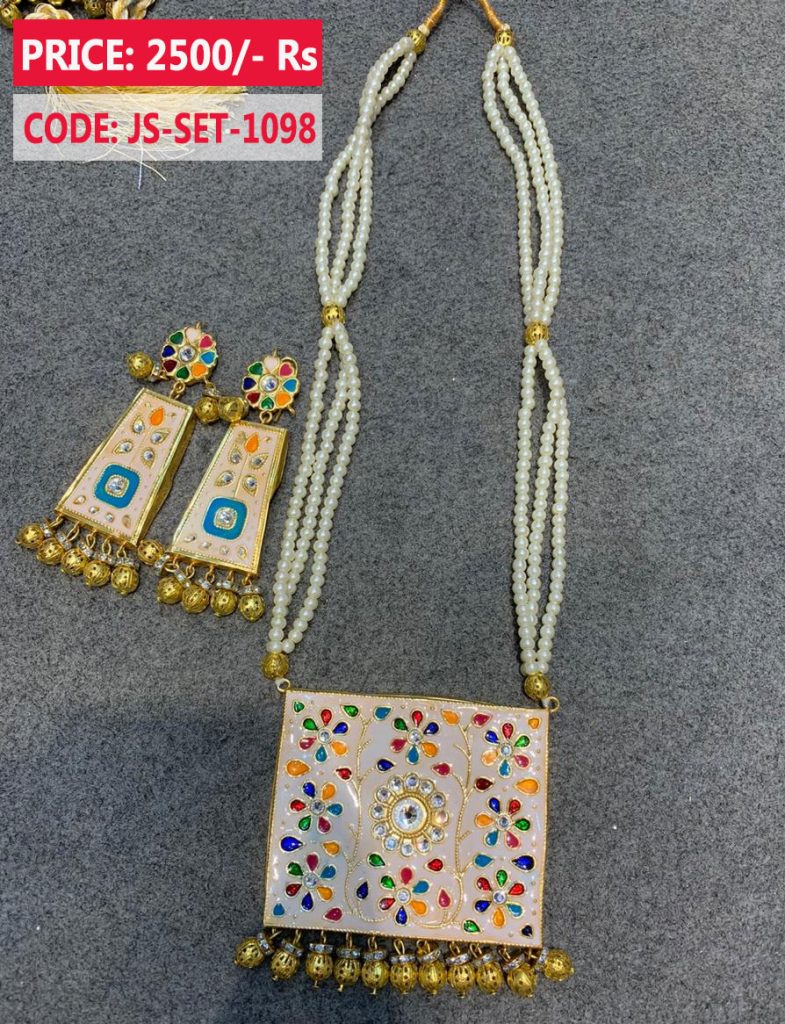 Buyers must spend a fair amount of time to find the right design that is worthy of the price they will be paying. Also, once they buy a set of Jewellery, they must ask for an authentication certificate of the materials used, their cost, and some other important factor details all signed by the seller. This way, they can save the Jewellery and even use it for future savings and investments. Even if it is passed on to someone else, they will also find it valuable if it is presented with a proper certificate.