Jewelry is something that we wear to express ourselves more and to give a tint of style along with the class. It feels like an outfit is incomplete if there isn't any jewelry with that. Most of us like traditional jewelry as it makes us more specific about our territory and its culture. It is fancy, how every culture has different traditions when it comes to the jewelry and all of them are top-notch. In most countries, jewelry is considered a symbol of prestige. People started wearing beads, shells and other stones as jewelry in 1500BC. However, as explained earlier every country has its own culture and traditions. We can take the example of India as jewelry is very common there and even housewives wear proper jewelry even though they stay at home. The other example that can be taken is Western jewelry. Both of them are very different from each other, even though the basic accessories like (bracelets, anklets, necklaces, earrings, rings and many others) are the same, but there is a very clear difference in the designs and other specifications.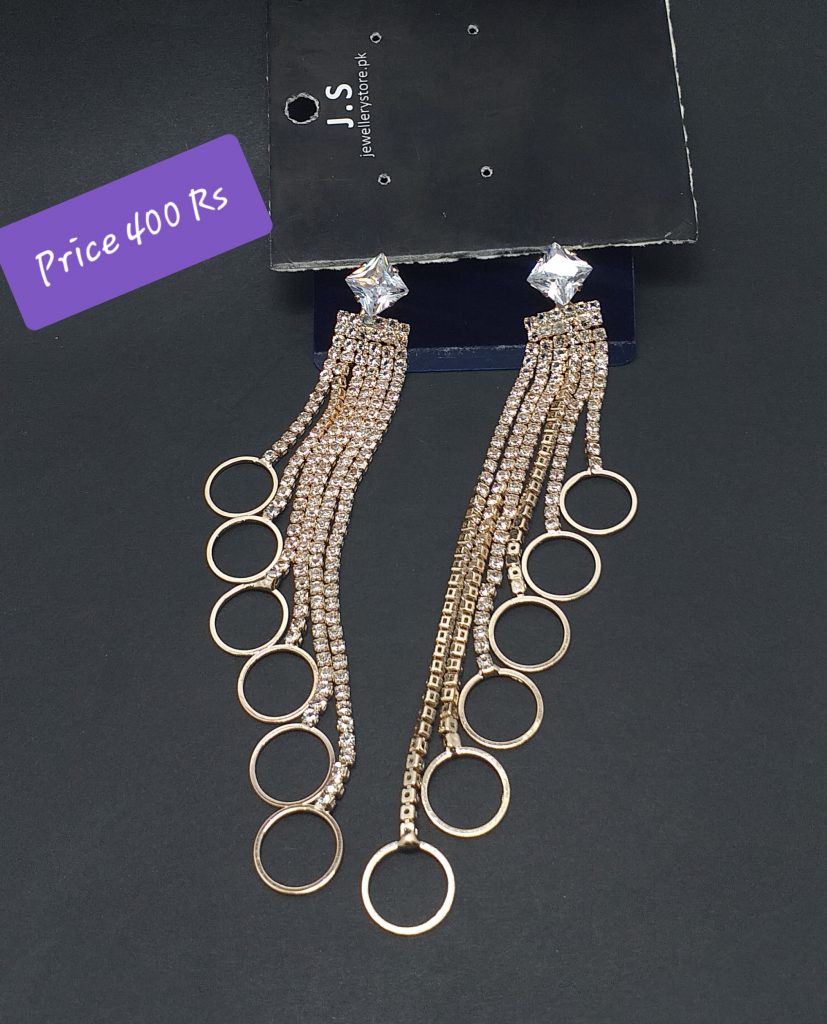 Some of the major differences are discussed below,
The Design:
We have seen many times in Indian movies and drama serials that Indian women are highly obsessed with jewelry and the one that has very royal designs are loved more. They are also considered as the status symbol among families and castes. Ever since the concept of jewelry was introduced to the women of India, the appeal of jewelry and the excellence of Indian ladies by enhancing it can never be isolated. It is uncommon to discover any lady in India who might not have ever wanted to enliven herself with jewelry. Intricacy is the core element in Indian jewelry. The jewelry itself will be very huge to see, but the detailings on it are breathtaking.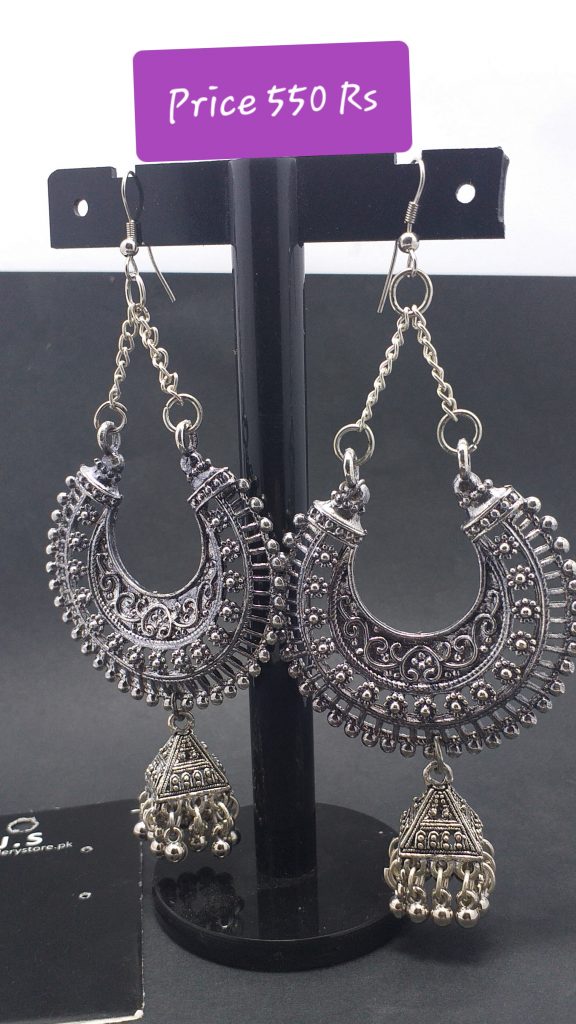 Whereas, if we see Western jewelry it has been seen, that they do not wear royal designs and they prefer simple yet elegant designs. In Western countries, women usually wear delicate necklaces and earrings along with a classy watch. Some of them like to wear bracelets also, but they are also very elegant. Their priority is never the royal design. Snowflakes, diamond, star and many other shapes are very common in western designs. These designs are very stunning yet freshening for anyone to wear.
Indian jewelry designs are very luxurious and incredible. In history, we can see their queens wearing very extraordinary jewelry with a lot of stones and handcrafting on that. The jewelry is beautiful and there is not any match of that, but there is no delicacy in those designs. The decorative element is the highlight in them. They like it to be bigger and heavier with a lot of beads and stones in it having so many different colors.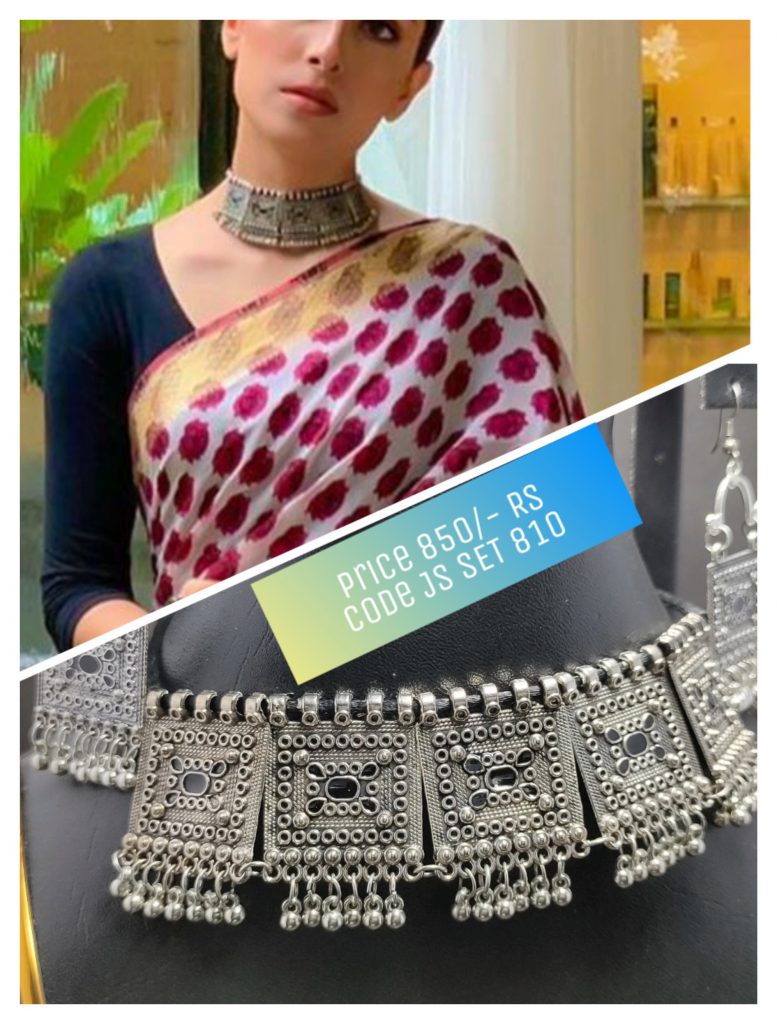 Western Jewelry is very delicate and exotic. Their delicacy cannot be unseen. The jewelry is attractive as much as the Indian jewelry is. There has been a time when the Western queens used to wear heavy jewelry, but with time, Western countries have switched towards delicate jewelry. It has been a good choice since someone needs to portray the fact to the world that royalty isn't everything sometimes it is best to be minimal and sophisticated.
Nose rings are an integral part of Indian jewelry. It is also a symbol of being married in India. The designs are very precise yet heavy. Nose rings are often seen on the Indian festivals. For weddings, there are proper bridal nose rings which are very heavy not only in the design but in weight also.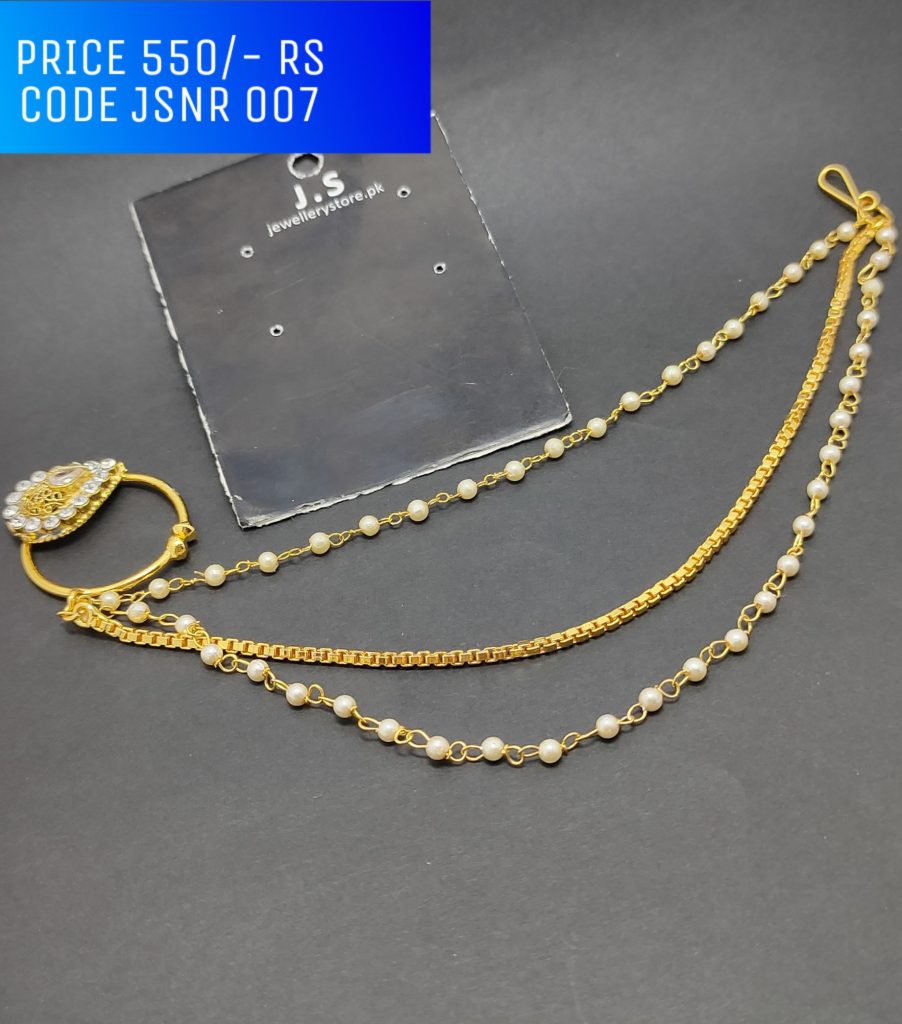 There is no concept of nose rings in western countries when it comes to being married or something else. The girls who are very up to date and have tattoos are the kind of girls that prefer to have pierced, but it is not restricted to the nose piercing only.
Indian jewelry is full of vibrant colors and the colors are eye-catching or attention-seeking. The red color is mostly seen in Indian jewelry and after that green is also preferred. This shows the liveliness in the culture of India and their love for the jewelry. The color scheme game is very strong when it comes to the Indian jewelry, they exactly know how to add the tints of vibrant colors for the designs that require low key vibrant vibes. The mixing of the colors is very esthetic at the same time.
Western jewelry is mostly made in crystal and pastel colors. They use the color white more as they consider it to be the color of purity and perfection. Other colors are also used, but with crystals to show elegance and sophistication. The pastel colors are the most valuable thing while we talk about elegance and divinity. Pastel colors are the perfect example of love, romance and fantasy, if they are in your life, then you are automatically fantasizing for others and loving at the same time.
Gold is a valuable metal that is related to riches, glory, and flourishing, just as shimmer, glamour, excitement, light, love, empathy, mental fortitude, energy, enchantment, and intelligence. Indian jewelry is mostly made up of gold and they prefer it a lot. The gold shows their royalty and the traditions of being cultural and traditional from the beginning.
The Diamond, in its irregularity and excellence, is an image of immaculateness and blamelessness, of affection and constancy, and grasps the quality of character, morals, and dependability to oneself as well as other people. It is demonstrative of the cherishing and open nature with which one came into the physical domain and supports the part of truth and trust. All these qualities are highly appreciated and adopted by Western countries, so they wear diamond more.
It is not like that Indians don't wear diamond and the Western people don't wear gold, it is all about the priorities and their native culture which they are following intentionally or unintentionally.
Indian jewelry has been assumed as a significant job in featuring the excellence of the different dance forms prominent in India. Old style artists performing different dance performances are given a lovely appearance by adorning them with shining Indian Jewelry. The number of things embellished by an Indian lady as gems are numerous and there is trimming for decorating pretty much all aspects of her body. Directly from the hair to the toe, there are adornments pieces to feature the excellence of the Indian ladies.
One of the most generally utilized jewelry in medieval Europe was the ring. To it was credited perpetually representative and strict worth, just as ever more prominent significance as a charm, a hint of something to look forward to, and an indication of office, and, as usual, it filled in like a seal. Another generally utilized trimming was the clasp. Most well known as the emblem type, which may be round, star-formed, or pentagonal, while the jewel shape was less normal. Ring pins, which were open on the inside, likewise were well known. They took numerous structures, including round, pentagonal, and a star-, heart-, or wheel-formed.
The extraordinary significance of jewelry throughout ladies' life might be clarified by the way that ladies love gems for ages, so it's something they have acquired. It resembles without adornments there's something major missing. Jewelry is a significant decoration for every single exceptional event a lady experiences throughout everyday life – like wedding, commemoration, birthday party, the birth of a kid (in certain spots ladies get gems from their better half to stamp the uncommon occasion). Things being what they are, if ladies didn't wear adornments on such exceptional events, it would be in any event odd, don't you concur? Jewelry gives the ladies a stunning, female watch and draws out a more certainty, style, and magnificence. Jewelry is additionally truly outstanding and costly blessings that a spouse can offer to his better half. There is an extraordinarily wide range of gems a man can browse, and it all particularly relies upon the occasion he needs to introduce himself with the blessing and on the style he needs to go for and the measure of cash he is happy to pay, adornments can be produced using costly just as from modest materials, so it's truly up to you.
No matter what tradition you follow, Western or Indian jewelry will be always loved by everyone and it has a great significance in the lives of both Indian and Western women. The differences are minor and major both as the culture and traditions are different, but the base is the love of jewelry and that cannot be denied. Your taste matters at the end of the day and you are good to go for the best style jewelry.