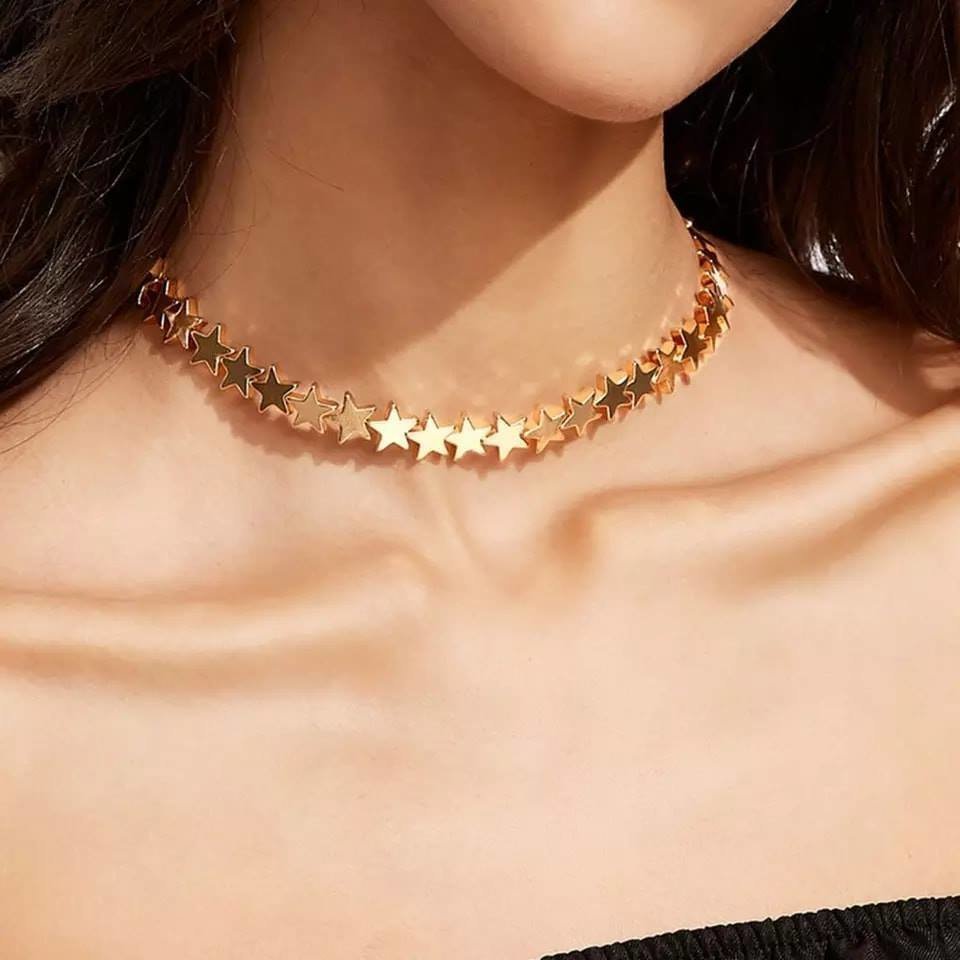 Necklace, choker, chain, and pendant are all the things used to wear around the neck. These are the different types of it according to the shape and size. All of them look great around the neck whether the design is elegant or royal. The necklace is an all in all word used for every jewelry that people wear around the neck. By wearing a neck piece, your face accentuates and it is the first thing one notices when they meet someone. The neckpiece reveals the personality of a person and it also tells about your taste and choices, whether if it is life decision or any other thing, the person will know that how you tackle and carry things. Your visibility gets another level of a boost after wearing a neck piece. There are some differences between all of these terms that are described below.
Necklace: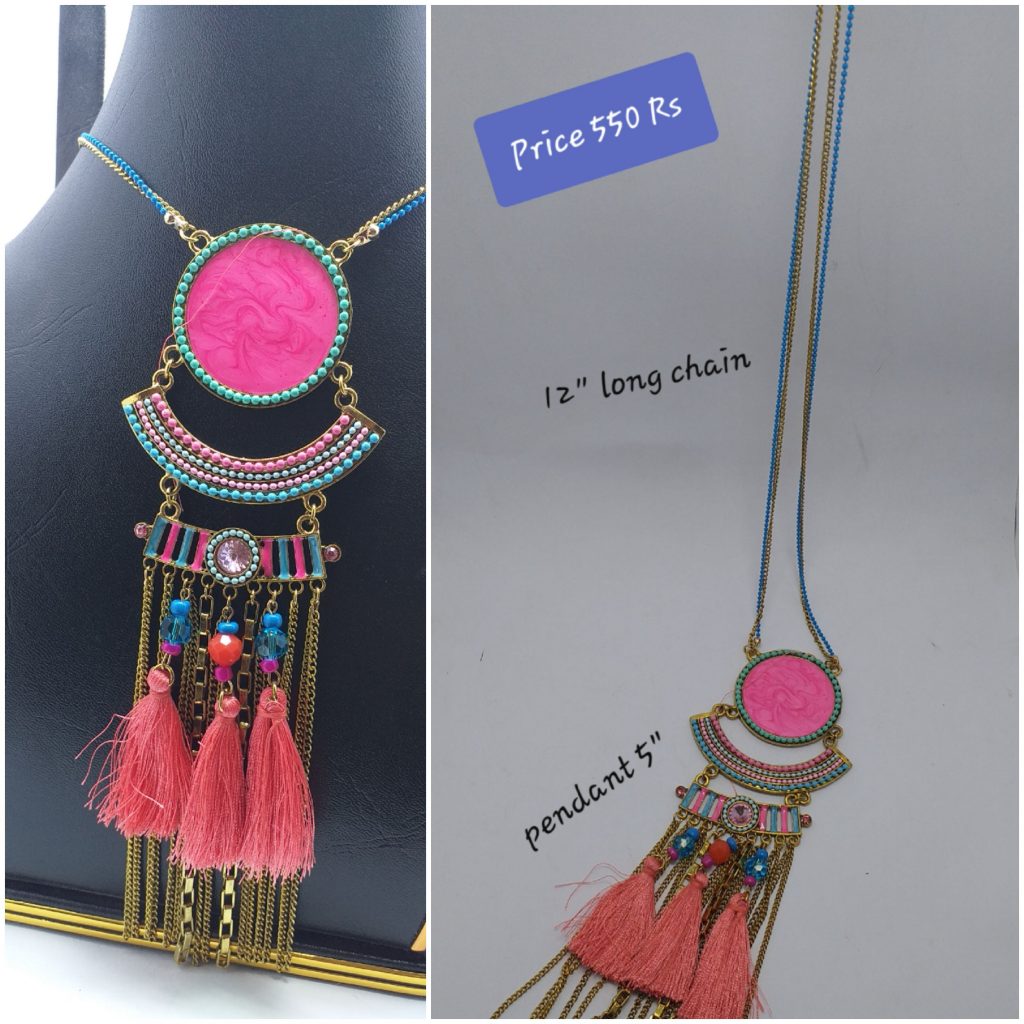 The necklace has been introduced in the ancient civilizations to wear around the neck having beads and pearls. Egyptians also wore different types of necklaces in their time and then the tradition began and is still going on. The necklace is a general term, so it can be of any type like there will be a pendant in it or there will be a long or short chain. People choose the design and style according to their choice. The necklace symbolizes the wealth and status of a woman and consequently, it tells you about the wealth and status of the family and what is the background of it. Old Etruscans utilized granulation to make granulated gold dabs that were hung with glass and faience globules to make brilliant pieces of jewelry. In Ancient Rome, accessories were among the numerous sorts of gems worn by the Roman elite class. All other types are mainly called necklaces and they fall in the same category which is a necklace at the end.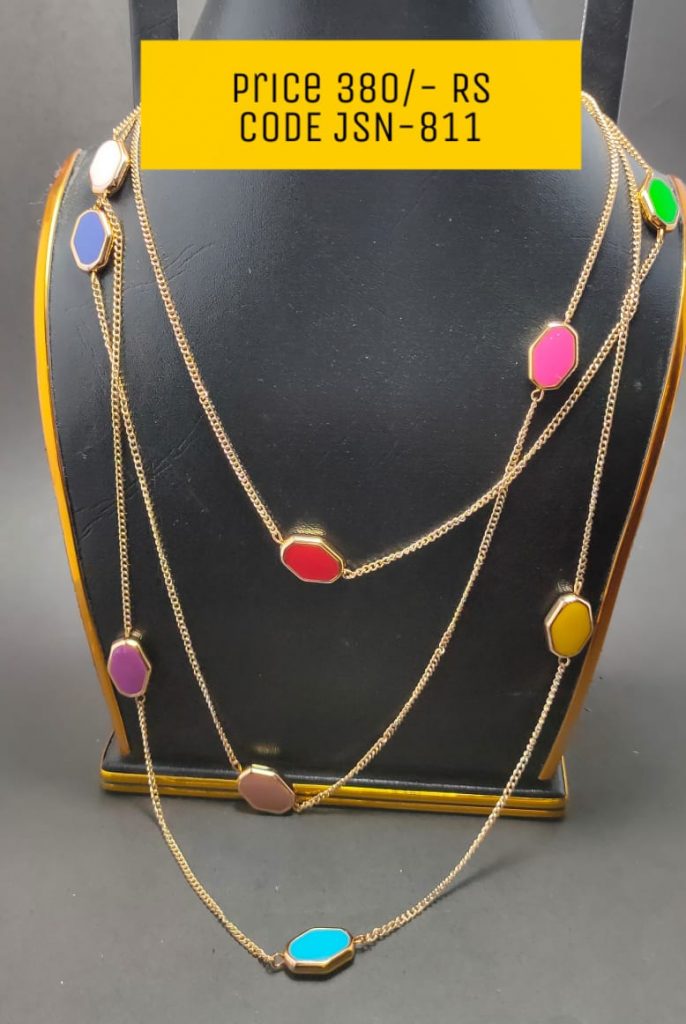 Opera necklace.
Multi-colored string necklace.
Thread necklace.
Bib necklace.
Choker.
Collar necklace.
Princess necklace.
Matinee necklace.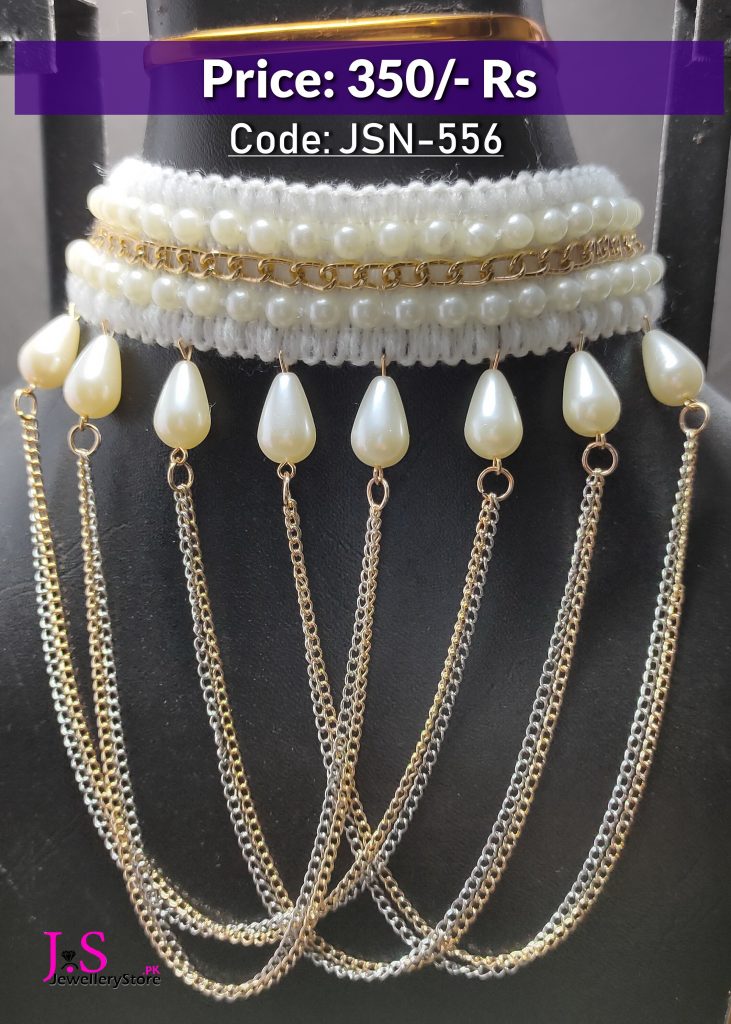 There is a type which is called a princess necklace. The princess necklace is 17 – 19 inches long. The most widely recognized length for pearl accessories, it is appropriate for wear with the group and high neck areas. 18 inches are viewed as the great length for pearl neckbands. It is loved usually.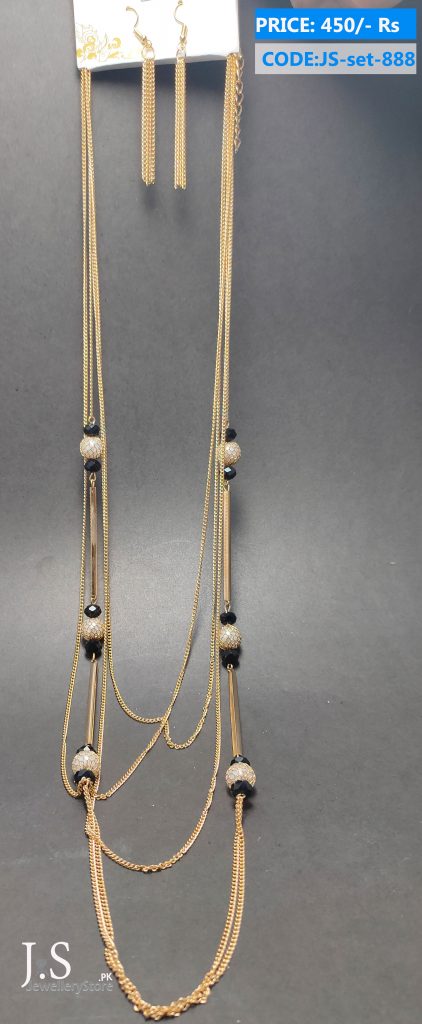 Pendant: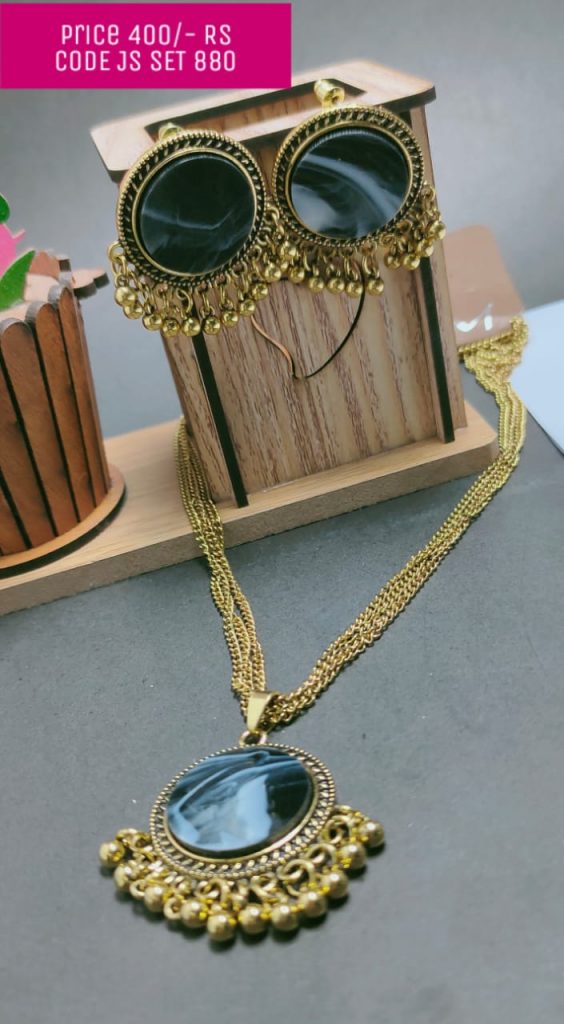 Pendants are the small hanging objects to add in the chain. It was originated from a French word which means 'hanging down' There is a loop in that, it is always supposed to be passed through the chain and then it hangs in the center of the chain. People love to wear elegant pendants with very thin silver or gold-colored chain. They go perfectly with each other. Pendants are also added with royal necklaces in the center as a drop of sophistication and as a tint of class.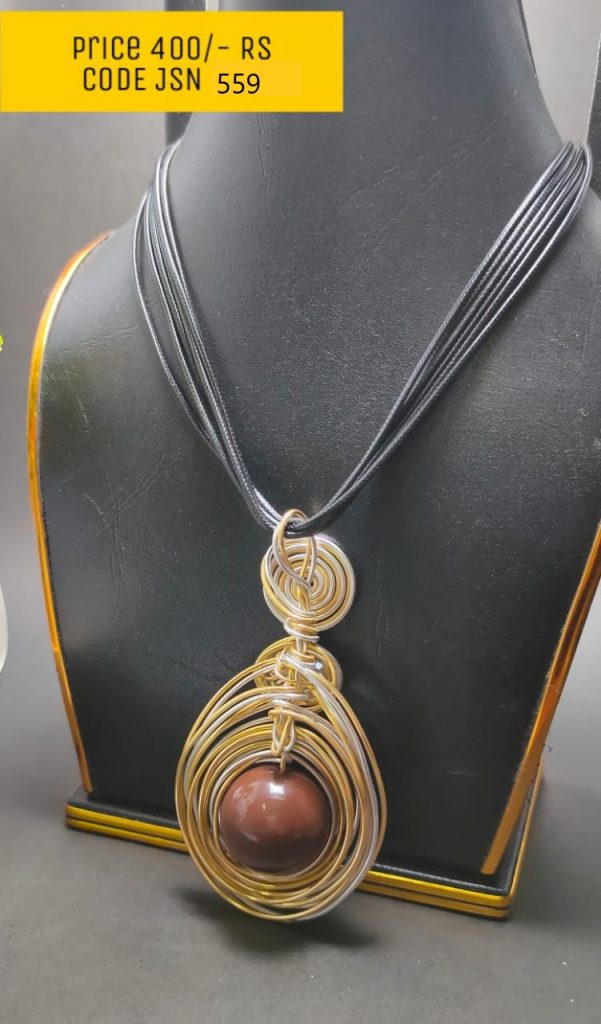 A heart pendant, by and large, symbolizes love, profound love or, in any event, a profound likeness for somebody. In its physical indication, the human heart enables the blood to be siphoned around the body. It speaks profoundly about our being. Extraordinary fondness and love are the standard importance behind the endowment of a few heart gems.
A diamond stone circle pendant symbolizes the everlasting of the time, which implies there is no closure. A diamond stone circle pendant can be worn to symbolize interminable love. Similarly, as you can't locate the start and the end of the hover in a pendant, likewise love has no start or end. The triangle theme in adornments is as old as the gems itself. It likewise figures in the gems of otherworldliness and the mysterious.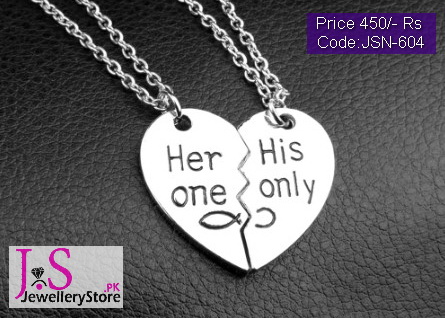 Then, the triangle is a shape that can be seen and worn in two different ways, with two distinct implications. A point-up triangle speaks to male vitality and the manly components of fire and air. An unending length of time jewellery here and there called an interminability accessory, is intended to symbolize forever, everlasting affection and strengthening.
An eternity necklace contains a lemniscate, an image that resembles the number 8 on its side. An unending length of time jewelry generally implies something other than what's expected to everybody who claims one. The 'upside-down heart image' and the 'cascade' may show that you have to or are spilling your heart out to somebody. Then it can likewise imply that the profound (cascade) parts of anything that is going on in your life (upside-down heart image) your loosing your ardent feeling of things.
Choker: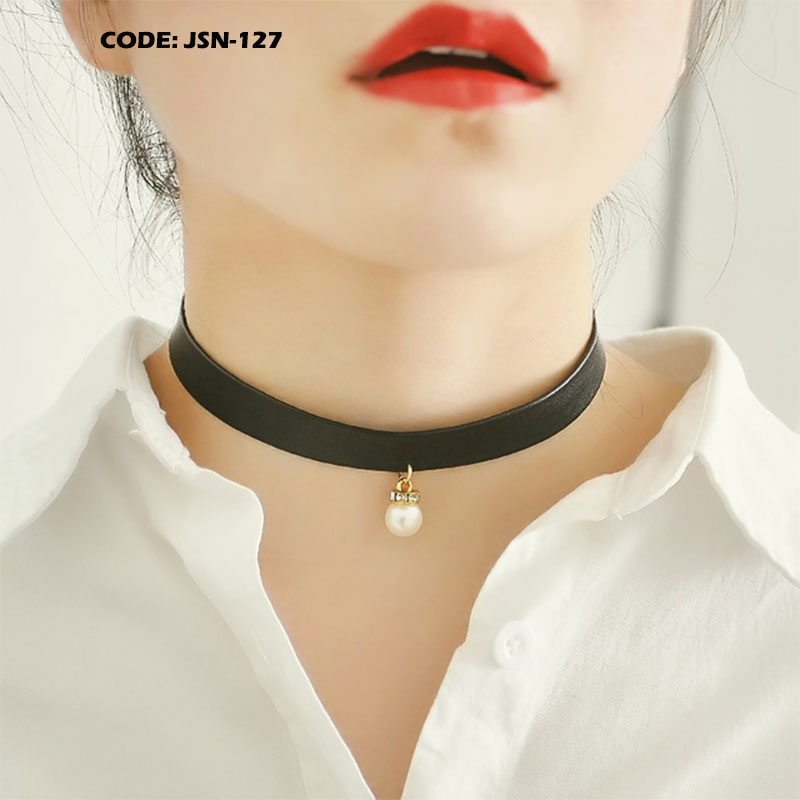 The choker is a type of necklace that is tightly bound to the neck. They are flexible and stylish and can be made in any design. Some people like heavy chokers which are full of laces, beads, and layers. They can be worn in an assortment of ways, incorporating sequins, studs, or a pendant. There have been sayings that choker was firstly worn by the French women during the time of the French revolution which was around 1798. That means the chokers are way too old and loved by the people. There was a time also when French women wore red ribbons around their necks just to pay a tribute and respect to the people who lost their lives in Guillotine. Many people symbolize chokers in a very absurd way as they say that it is used by the prostitutes and its provocative, but nowadays it is very common and everyone love chokers and no matter what they purchase it and wear it. They were trending since 1920 and the hype is real because they are still in fashion. Queen Alexandra of Denmark, the spouse of the British ruler, Edward VII, wore chokers regularly. She made them famous all through the 1800s and the mid-1900s. They were as yet prominent through the 1920s, however, they tumbled off during the 30s. During the 1940s, they were alluded to as "dog collars"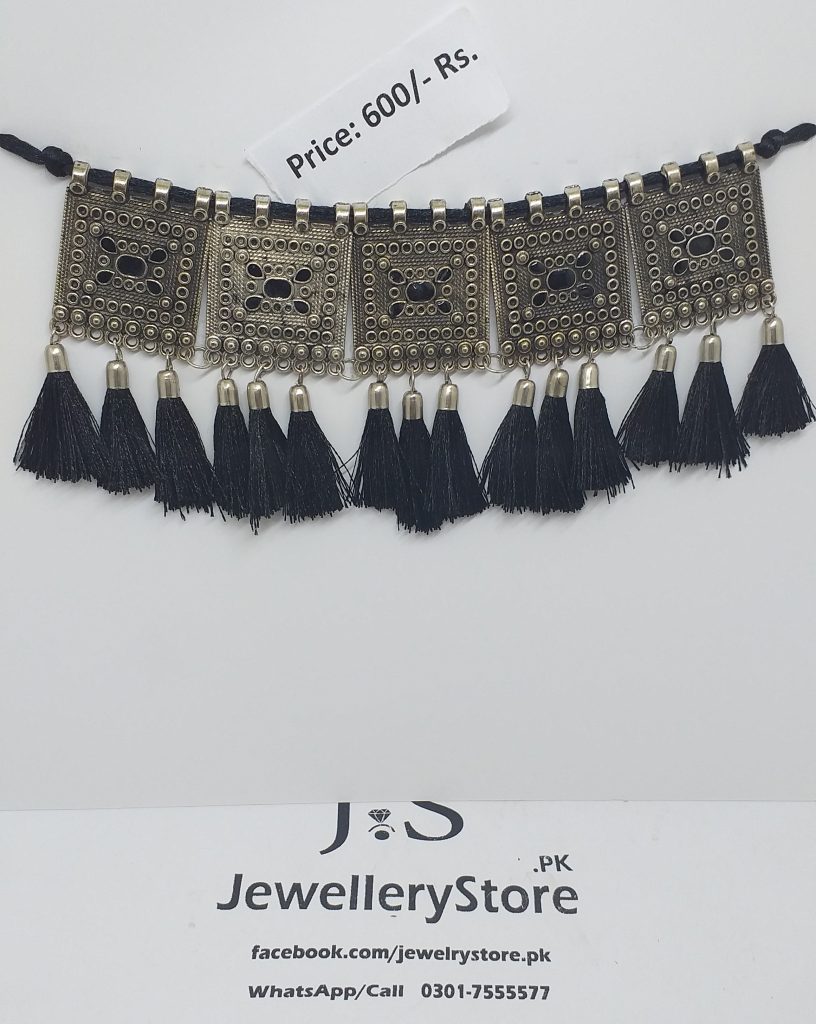 There are many types of chokers such as,
Black Choker
Kundan Choker
Studded Choker
Gold metal Choker
Ajrak Choker
All in knots Choker
Chain: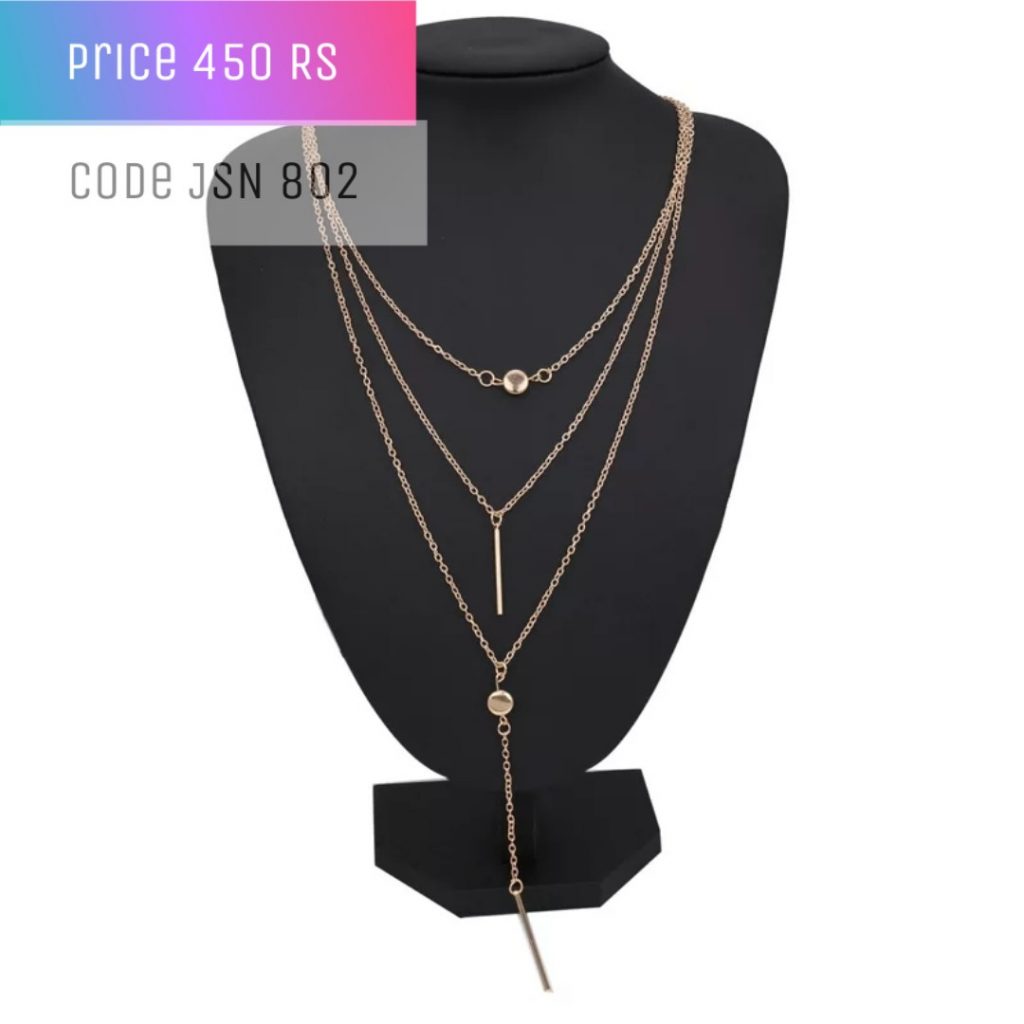 The chain necklace is a very common type, in which there is a light weighted and elegant chain with a pendant or sometimes simple yet elegant. There are silver and gold chains and artificial chains are also available, but the turn into the black after some time or when any sort of perfume sprayed on it. The chain necklaces are mostly liked by everyone as they are very simple and classy. There are 3 or 4 layered chains also in which small beads or pearls are attached or sometimes they are just simple shiny chains. Since chain styles are accessible in all metals, you'll additionally need to factor the style of your pendant into your decision. Platinum is the heaviest and generally costly, while titanium is the lightest yet most grounded. Tempered steel is both the least gleaming and most affordable.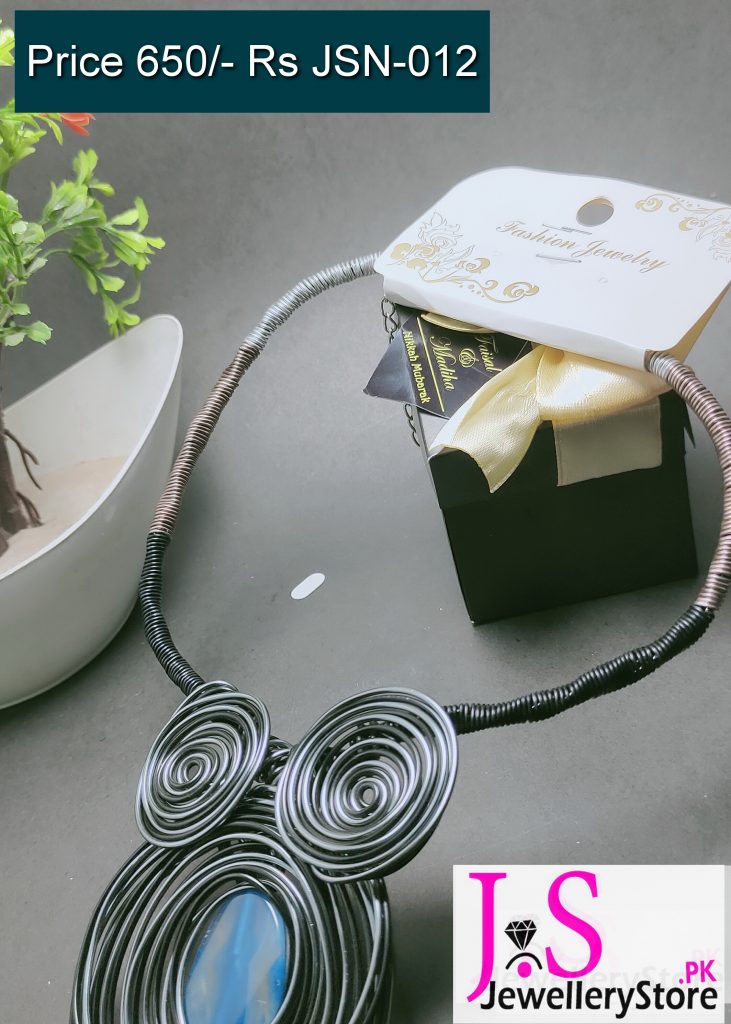 There is a very popular chain style that is known as the Singapore Chain. It is a Singaporean chain that is a turned chain connecting design that mixes the appearance of a control chain with that of a rope chain. Known for its quality, uprightness, a great example and straightforwardness, this is a prevalent decision with those searching for a pendant chain. The best and strongest chains are the Spiga chains. They are very good to go with pendants as they do not break.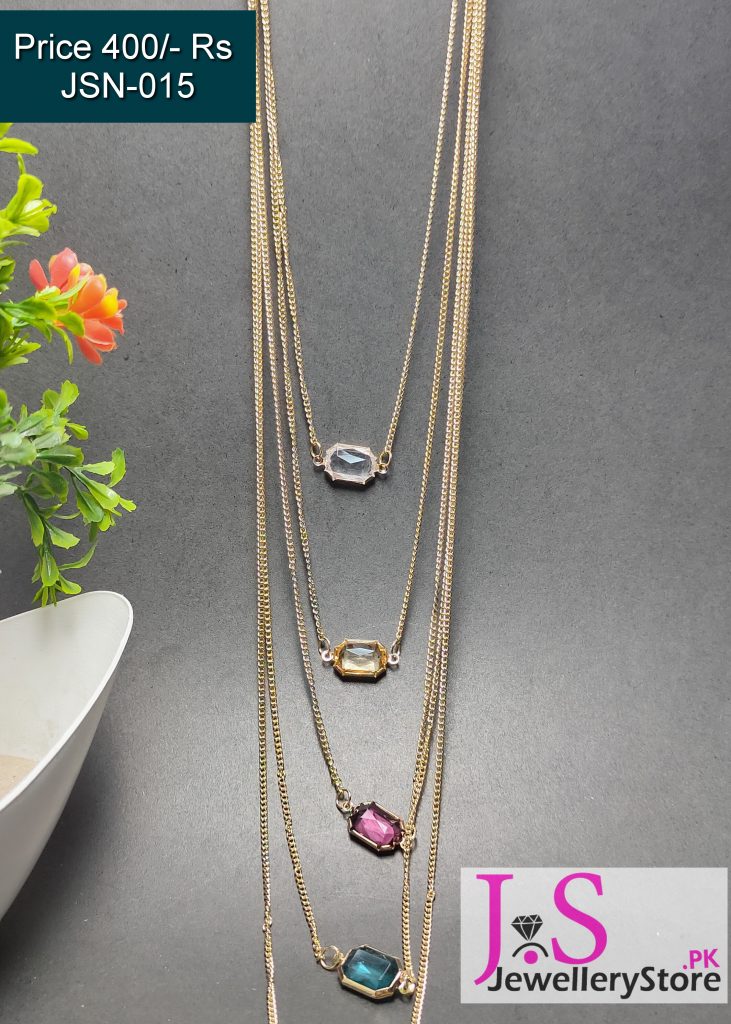 There is another type of chain that is the Belcher chain. It started in Britain in the eighteenth century and was named for the uncovered knuckle fighter Jem Belcher, who was Champion of All England from 1800 to 1805. This adornment chain is comparative in style to follow the chain, but instead of having uniform connections, they are more extensive than they are thick.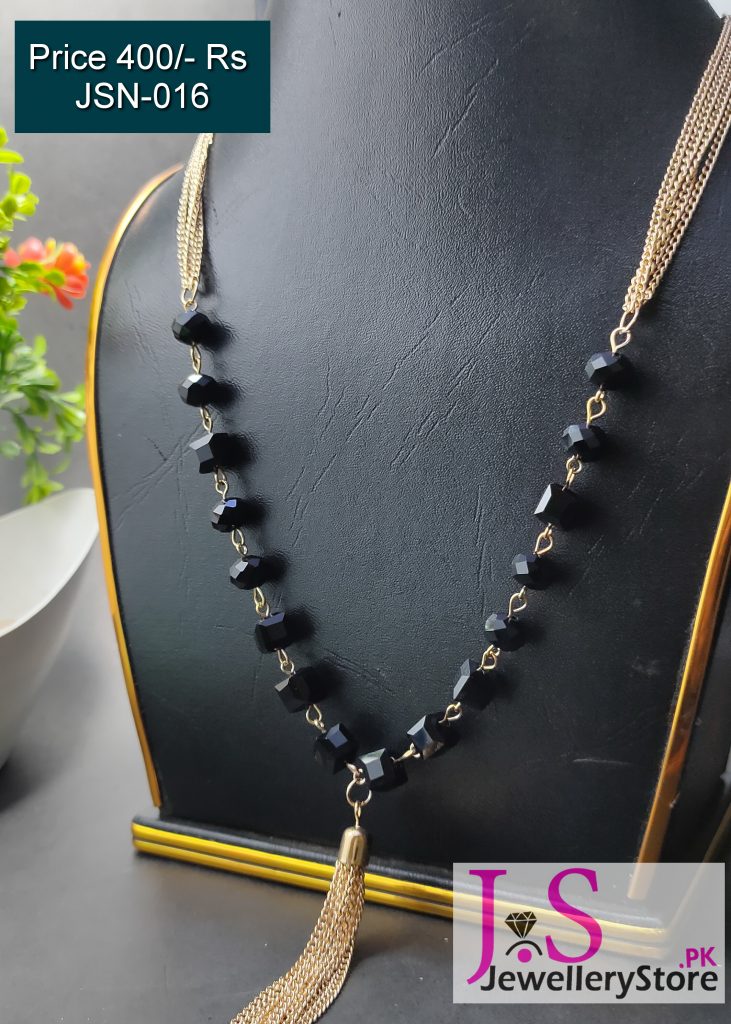 Many people suggest to go for the gold chain, but they can imprint, wrinkle or break effectively. On the off chance that you have the decision, go for a strong chain as it will keep going you quite a while and will never lose its worth. Be that as it may, in case you're on a spending limit, an empty gold chain still has more resale esteem than a strong gold plated or gold-filled piece.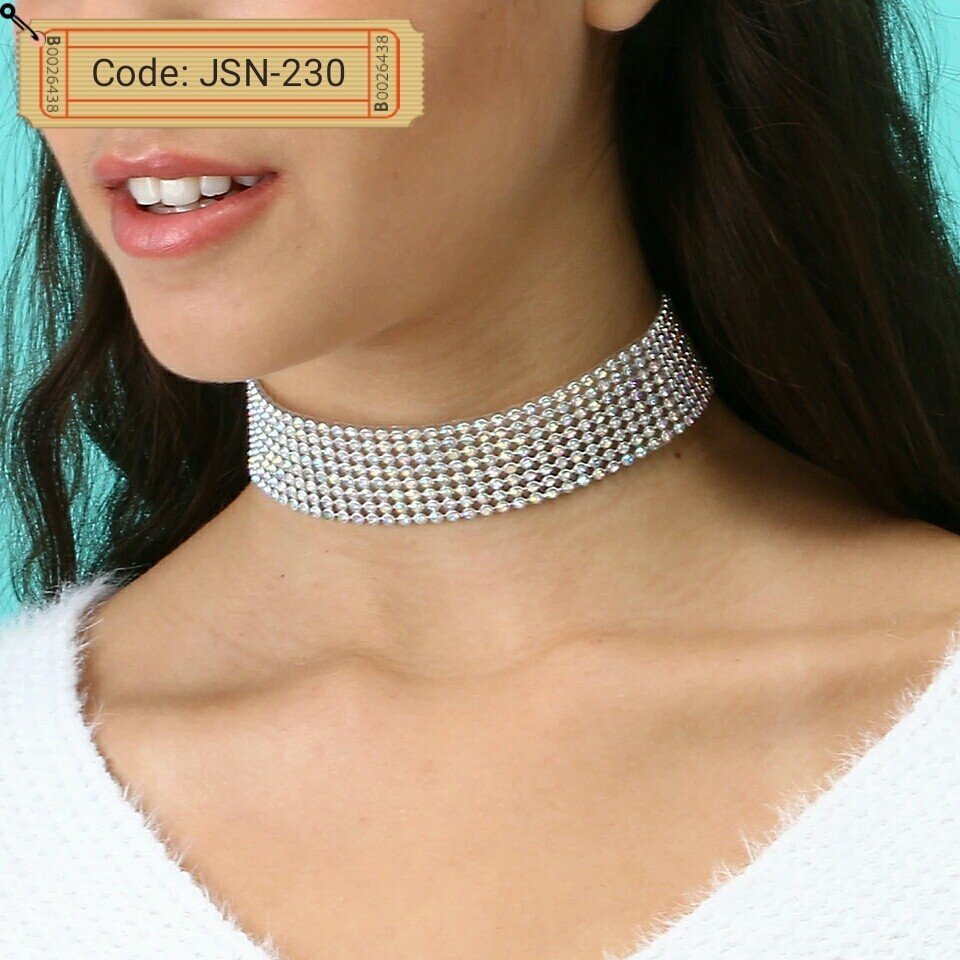 All these types of necklaces are easily available in the market in all quality and prices. If you are a neckpiece lover then you will surely know what is the best thing to go for in cheap prices and best quality. It is not necessary to get better quality things at greater prices, you can also get them at fewer prices, all you need to have is the recognition of the material. So many latest designs are now available in the market, according to every one's choice and style. There was a time when there were very minimal and selected designs, but now they are everywhere and available in every design.